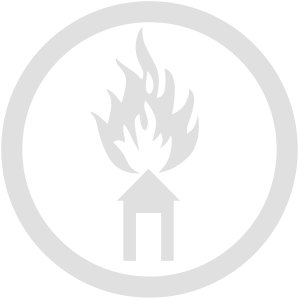 Burning Shed
The Winter Sale

Yes Sirree, Winter is surely here and in our annual bid to help those suffering from seasonally affected misery (and those canny customers with an eye for a bargain), the latest Burning Shed sale includes items from across labels and some massive savings.

Highlights include:

Kscope label releases by Porcupine Tree, Steven Wilson, Mansun and many more
A third off King Crimson's wonderful Thrak box
£10 off the Japanese edition of Bruford's Seems Like A Lifetime Ago and BB's Gonzo back catalogue reduced in price
Yes 50th Anniversary tour posters
50% off Peter Blegvad and Andy Partridge's Gonwards box
Rick Wakeman cardboard replica edition CDs
The final copies of the No-Man 'EMI pressing' of Love And Endings
Shriekback catalogue gems
Rupert Hine's Thinkman trilogy

Ends Monday November 26th.


Les Penning & Robert Reed
In Dulci Jubilo (cd/vinyl pre-order)

Les Penning and Robert Reed's enchanting version of Christmas classic In Dulci Jubilo (featuring Tom Newman).

Available as a 5 track maxi-single CD and a 7″ vinyl edition featuring Tom Newman and RR mixes.

All orders of the vinyl include a free Signed Christmas Card.

Pre-order for December 14th release.


Wishbone Ash
Live at Glasgow Apollo 77 (cd/vinyl pre-order)

A live performance from the Front Page News tour of 1977 released for the first time.

Strictly limited to 1000 copies on vinyl and 3000 on CD, Live at Glasgow Apollo 77 follows the success of the 30 CD deluxe box set Wishbone Ash The Vintage Years 1970-1991.

Pre-order for January 11th release.


Big Big Train
Back Catalogue Repressings (cds)

2018 repressing of three early BBT releases: Goodbye To The Age Of Steam (1994), English Boy Wonders(1997) and Gathering Speed (2004).

A fascinating glimpse into the beginnings of one of the UK's finest contemporary Progressive bands.

Shipping now.


Opeth
Greetings Cards / Sorceress – 3D Lenticular Card (cards pre-order)

Pack of 6 blank greetings cards featuring classic Opeth album covers (dimensions: 16cm x 16cm) and a 3D lenticular card of the striking artwork for Sorceress (dimensions: 30cm x 30cm).

Pre-order for December 7th shipping.


Michael Clark
Something To Be Won EP (vinyl pre-order)

The debut EP from singer songwriter Michael Clark on 12″ Vinyl.

Michael's mesmerically haunting songs recall the simplicity of Elliot Smith, Pink Moon-era Nick Drake and elements of his father Gavin Clark's (Clayhill, Uncle) work.

Pre-order for January 25th release.



Back in stockShipping now

…And You Will Know Us By The Trail Of Dead -Tao of the Dead Part III (vinyl)

David Byrne – True Stories, A Film By David Byrne: The Complete Soundtrack (cd)

Cosmograf – When Age Has Done Its Duty (vinyl)

Deep Purple – Fireball / In Rock (2018 remastered versions) (purple vinyl)

Genesis – Classic Logo / Lamb Faces (t-shirts)

Carl Glover – Ian Anderson (poster/print)

Stephen Lambe – Carry On On Screen (book)

John Lees' Barclay James Harvest – The 50th Anniversary Concert (cd)

Marillion – Clutching At Straws (boxsets)

Rush – Hemispheres 40th Anniversary (Super Deluxe)

Roine Stolt's The Flower King Manifesto Of An Alchemist (signed)

The Syn – Syndestructible (vinyl)

Tiger Moth Tales – Story Tellers Parts One & Two (vinyl)

Tom Sheehan – R.E.M: Athens GA – R.E.M In Photographs 1984-2005 (book)

The Top Of The Poppers – Sing And Play The The Hits Of David Bowie (yellow vinyl)

Andrew Wild – Queen On Track (book)